Description
Bring every spectacular vision to life with the versatility and agility of the full frame Nikon D780. Designed around a brilliant, high resolution 24. 5 MP backside illuminated FX sensor, an incredibly intelligent and robust AF system and next generation EXPEED 6 image processing, both full frame stills and 4K video benefit from the same impressive detail, clarity and stellar low-light performance. Inspiring slow motion and time-lapse video, remoteless long exposures, exhilarating shutter speeds and wireless image transfer, all right at your fingertips and ready to meet every creative demand.Buy Nikon D780 (Body Only) Best Price Online from The Clickstore,Nairobi
Versatility meets agility.
Versatility through the splendor of full frame photography and 4K video, slow motion, time-lapse, remoteless long exposures and a host of impactful creative shooting tools to keep inspiration flowing. Agility through major technological enhancements like a 180K-pixel Advanced Scene Recognition System, superb phase-detect autofocusing in photo and video and easy wireless image transfer to keep up with every creative demand. The D780 is a creator's dream come true. And as the successor to the expectation-shattering D750, it's a serious upgrade in terms of speed, image processing, video capability, autofocus performance and so much more.

Impeccable image quality with dazzling detail.
24.5MP backside illuminated FX full frame sensor with EXPEED 6 image processor capable of highly detailed photos and videos with sharp low light performance, fast AF, rich color reproduction and more.

Cinematic advancements for DSLR lovers.
Ultra-sharp Full Frame 4K UHD video with robust Phase Detect AF system, high performance image processor and advanced cinematic features for content creators going the extra mile.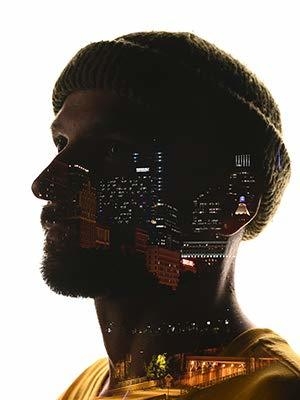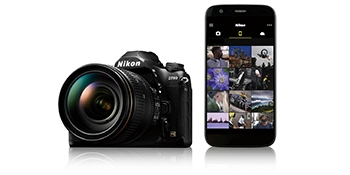 Very Well Connected
Transfer photos and videos wirelessly to your smart device via the SnapBridge app over the D780's built-in Wi-Fi(R) and Bluetooth(R). Connect to your computer over Wi-Fi or through a wired or wireless LAN connection.*
*LAN connection requires use of the optional WT-7/A/B/C Wireless Transmitter.
Your Creativity Shared Effortlessly
Style-defining creative controls.
Innovative and useful feature-set that empowers creators to explore their artistic potential in real time with unique styles and effects. Spend more time in the field focusing on being creative and less time post-processing.
20 unique Creative Picture Controls
10 Special Effect Modes
Time-lapse
Multiple exposures
Focus Shift Photography (for Focus Stacking)
Slow Motion Video
Remoteless Long Exposures
Like the D750 it replaces, the Nikon D780 is a full-frame or FX format DSLR with the Nikon F-lens mount. That means its has a sensor that's the same size as a 35mm film frame.
Nikon has also stuck with a very similar resolution as the D750 for the D780. However, the 24Mp sensor in the D780 is much newer than the D750's. In fact, it has the same 24.5Mp backside illuminated (BSI) sensor as the Z6. Consequently, in video and Live View mode, the D780 uses the same hybrid autofocus system as the Z6.
This system combines phase detection with contrast detection and there are 273 points available for selection, plus Eye-Detection AF for stills-shooting. This AF system is claimed to be sensitive down to -4Ev in normal circumstances and -6Ev in Low Light AF mode with lenses with a maximum aperture of f/2 or wider.
As it's an SLR, the D780 has another autofocus system for when images are composed in the optical viewfinder. This has a dedicated AF sensor with 51 user-selectable phase detection AF points with 15 cross-type points. According to Nikon this AF system is sensitive down to -3Ev and it offers 'flagship tracking capabilities'.
Further good news for viewfinder users is that the D780 has the same 180K-pixel RGB sensor (for metering and white balance) and Advanced Scene Recognition system as the D850.
Thanks to the D780's Expeed 6 processing engine it's able to shoot full-resolution images at up to 7fps (frames per second) with continuous autofocusing and metering, or 12fps in Silent Live View Photography mode.
The buffer has capacity to enable up to 28 14-bit raw images or 100 Jpeg images to be captured in one hit.